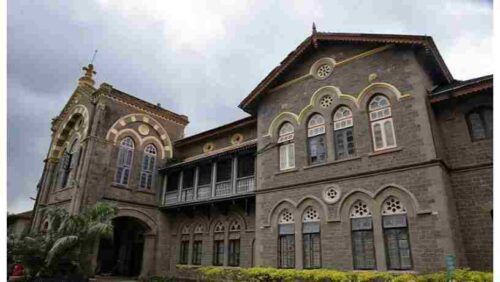 Fergusson College, Pune was set up for functioning from the year 1895 by the Deccan Education Society. It is affiliated to Savitribai Phule Pune University. This nation-building institution provides a plethora of degree courses at both, UG and PG level. Apart from the degree courses, the college also offers special courses, vocational courses, certificate courses and PhD programs for the students. 
The academic programs offered by the college at UG level are B.A. in 15 subjects whereas B.Sc. in 13 subjects all under Arts and Science faculty. It offers M.A. in 4 subjects of Arts stream whereas M.Sc. in 14 subjects. At the Doctorate level, the college offers students PhD in English, Botany, Environmental Science, Electronic Science and Physics.
Fergusson College undertakes admission applications online. The candidates can fill in and complete the application process online. The decision of admission to the college for all UG courses relies on merit in accordance with the regulations posed by the University. 
Admission to PG courses depends equally on both merit and entrance examination marks. For all the other certificates, diploma and special courses, the admission is based on entrance examination only. 
Facilities like Science and Computer laboratories, Language laboratories, Amphi-theatre, Gym, Playgrounds and Hostels are available at the college. 
| | |
| --- | --- |
| Established |Institute Type | 1895 | Private, Autonomous Institution |
| Recognition | UGC  |
| Affiliation | Savitribai Phule Pune University |
| Courses Offered | B.A., B.Sc., B.Voc., M.A., M.Sc., PhD |
| Application | Online |
| Admission Criteria | Merit-Based |Entrance-Based |
| Facilities | Science and Computer laboratories, Language laboratories, Amphi-theatre, Gym, Playgrounds and Hostels |
Fergusson College Ranking
For Direct Admission through Management Quota Call @+91-9845982601
Top Recruiting Companies in Fergusson College
The Training and Placement Cell was established in the year 2000, with aim to cater to the needs of Training and Placement of students undertaking various programmes in the College. It is presently housed in Post Graduate Department of Computer Science (Resolve).
Fergusson College Facilities
Spacious Classrooms:- The college has spacious and properly ventilated classrooms wherein various conventional teaching aids can be used for lectures.
Laboratories:- The college has a total of 52 laboratories for general studies and programs while 15 are exclusively for research purposes.
Other Teaching/Learning Facilities:- There are other learning centers and laboratories for language studies, computer laboratories and other IT zones giving the facility of internet connectivity to the students.
Amphi-theatre/Audio Visual Halls:- The college also owns its amphi-theatre and 13 other audio visuals halls for hosting extra-curricular activities for the students.
Accommodation: The College has six separate hostels for both boys and girls inside the college campus. The hostels are monitored and looked after by the wardens. The hostels have the capacity to hold 441 boys and 230 girl students. The facilities provided to the students in hostels are mess, medical facilities, and open guest rooms for parents, gymnasium (for girls), television, security cameras and CCTV etc.